Eau Claire, Wisconsin
July 29 – August 5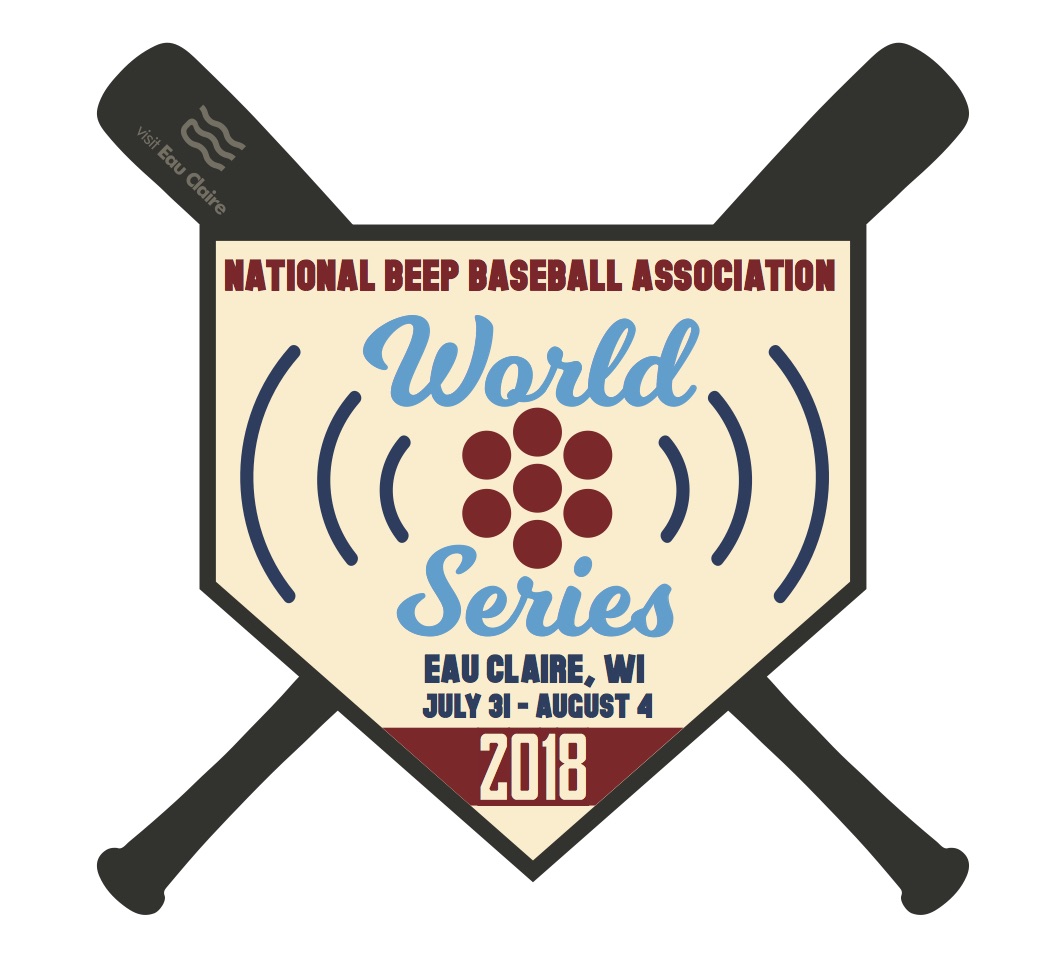 The NBBA 2018 Beep Baseball World Series is being hosted by Visit Eau Claire.
World Series Dates
Sunday, July 29 through Sunday, August 5, 2018
Games begin on Tuesday, July 31, 2018
If you have any questions about the 2018 World Series, you can contact the organizers for this event at 2018@nbba.org.
Hotel Reservations
All reservations for hotels for the 2018 World Series must be made using the
Meetingmax System.
Reservations can not be made directly with the hotels listed or by phone.
Host Hotel
Metropolis Resort – Hotel and Indoor Water Park
5150 Fairview Drive
Eau Claire, Wisconsin 54701
(715) 852-6000 (NOTE: No reservation information can be managed through this number.)
MetropolisResort.com
Room rates for all hotel rooms are $94 plus 13.5% tax, per night, unless specified differently. This will give a total nightly charge of approximately $110.00. The resort fee is waived for this event.
To view other lodging options for the 2018 World Series, please see alternative hotel options
Tournament Fields
In order to accommodate up to 24 teams at the 2018 World Series, three locations will be needed to allow all the teams to participate. Additionally, the locations are approximately 7 minutes apart.
Location 1: Main Fields
Eau Claire Soccer Park
3456 Craig Road
Eau Claire, WI 54701
Visit the Eau Claire Soccer Park on the web.
Location 2
Eau Claire South Middle School
2115 Mitscher Avenue
Eau Claire, WI 54701
visit Eau Claire South Middle School on the web.
Schedules and Standings
Women of Our League Exhibition Game
The third annual Women of Our League exhibition game is scheduled for Wednesday, August 1 at 6:00PM on the main fields at Eau Claire Soccer Park. For up-to-date information on the game and the Women of Our League project, visit the WOOL page.
Allthings Eau Claire
Looking for a drugstore, place to do laundry or something else while visiting Eau Claire for the 2018 NBBA World Series? Look no further, check out all things to do, provided by Visit Eau Claire.
All the resources while visiting Eau Claire, Wisconsin.